What's Hot?
What's Different or What's New, from Window Tech?
Introducing:
Silent Gliss Panel Vision - Folding Panels
Innovation at it's best! This one is cool, beautiful, functional, dimensional & revolutionary!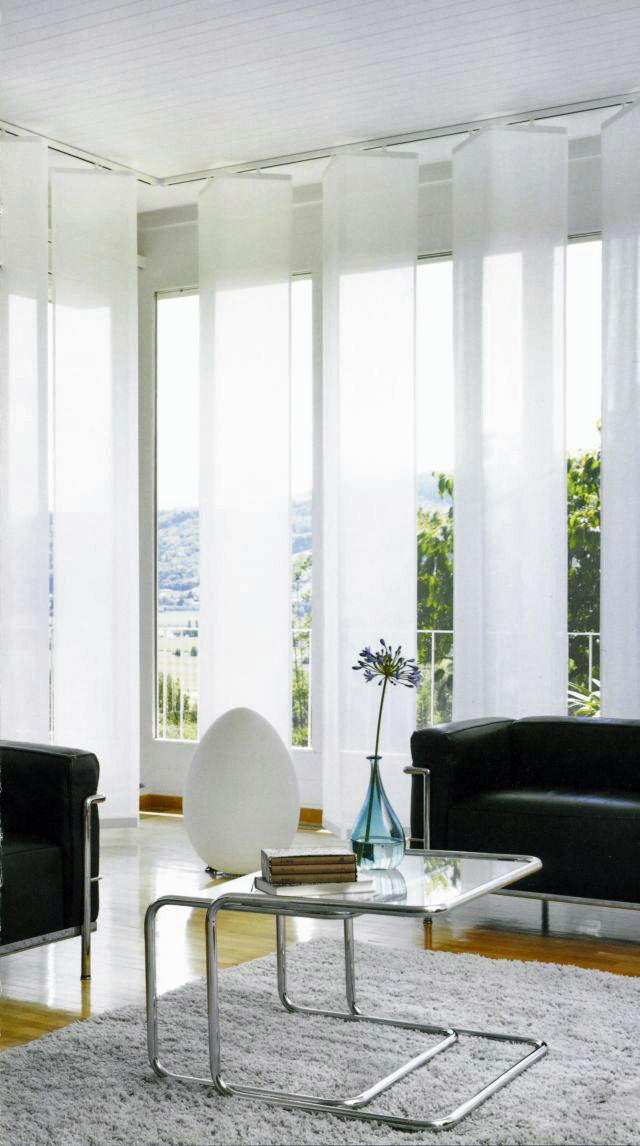 Available in a manual or motorized track systems of up to 16 feet wide & 118 inches long. Panels are available in 3 different panel width ranges, small 16"-20", medium 19"-23" & large 21"-26". One track system can carry up to a maximum of 8 panels.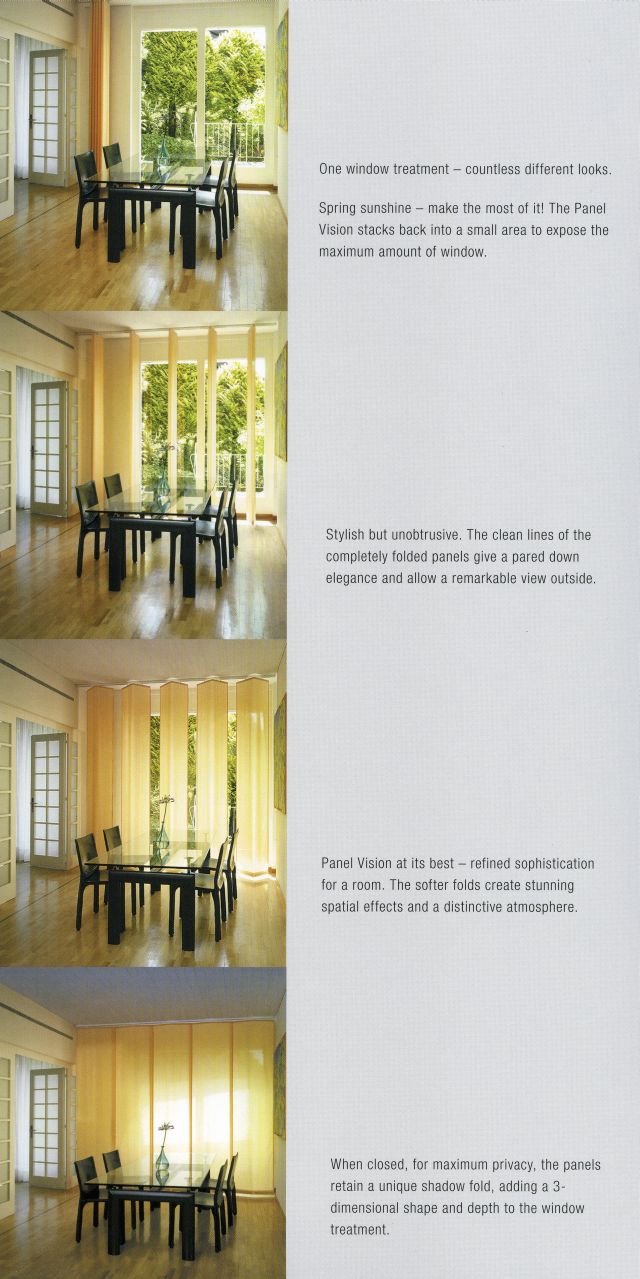 ---
Sheer Illusion
Another very attractive,unique & practical product!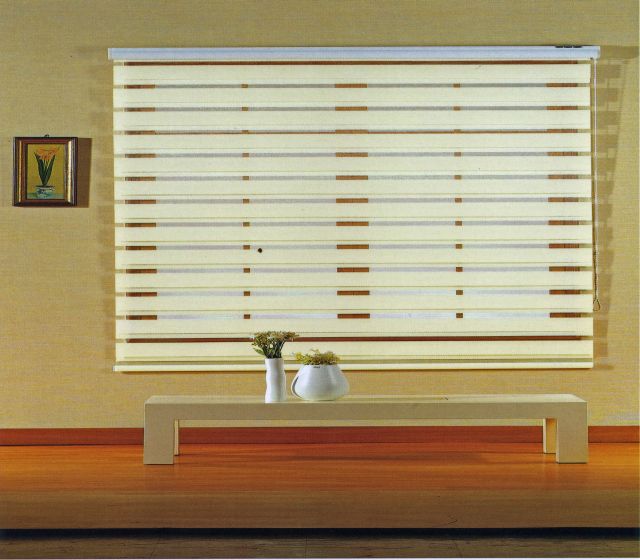 A double layer of alternating Sheer & Translucent horizontal Stripes. By pulling on the continous loop beaded chain, the face fabric & the lining fabric reverse direction to give you privacy or a partial view through the sheer stripes, as in the above photo. It can give you all translucent privacy or alternating sheer stripes at any point of the window & all of it will wrap & hide away into it's compact headrail.
---
Battery Operated Remote Wood Shutters
Remote Convenience has now also reached the popular Plantation Shutter!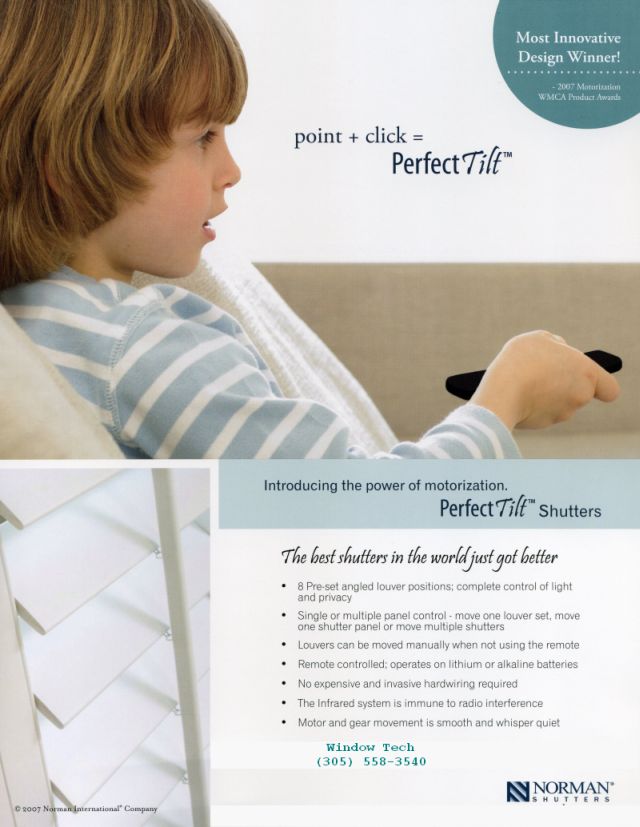 ---
Designer Series Shutter Collection
Now comes in a selection of 720 paint colors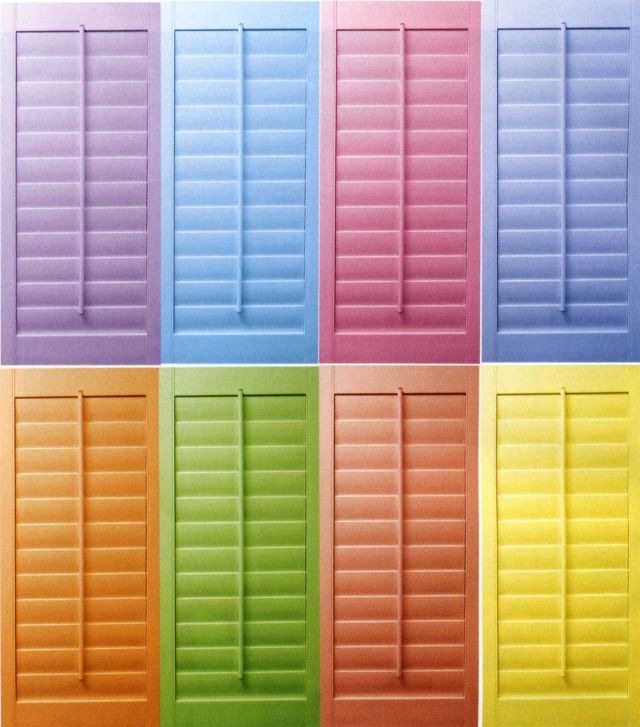 ---
Contents Copyright 2007 Window Tech, All rights reserved